Perry continues to chase his dreams, on and off the field
Former Ohio State linebacker Joshua Perry talks about the inspiration behind his new charitable foundation, as well as his journey in the NFL, and more
Ohio State fans know Joshua Perry as a talented WILL linebacker for the program from 2012-2015, who helped lead the Buckeyes to a national title in the 2014 season, and finished his career with 296 tackles, 18 TFL, 7.5 sacks, 1 interception, 8 passes defended, and 1 forced fumble.While that's a nice legacy to leave behind in Columbus, Perry is trying to add to his story. The Central Ohio-native, who has played for the Los Angeles Chargers and Indianapolis Colts since graduating from OSU a couple of years ago, has returned to the area to give back to the community, unveiling his new charitable foundation a couple of weeks ago."The name is the Joshua Perry Family Foundation," Perry told Bucknuts. "What we want to do is enrich the lives of young people through empowerment, self-efficacy, and education. Empowerment being the component of giving people tools and mechanisms that are useful in everyday life. The self-efficacy aspect would be the confidence and ability to use those tools. And then, education ties everything together."Want daily inside scoop on the Buckeyes?

 

Get VIP access with a 7-Day FREE Trial now!


Perry, who has always been someone to be first in line to do community work, was inspired to start this venture from his own experiences, growing up in the area and then attending Ohio State.

"For me, that idea really came from my upbringing," he explained. "I've always been a community-minded person, but I was in a great community, two-parent household, a place where everyone was rooting for me to be successful. I was able to use those tools, the community resources and the network or safety net I had in my community, to achieve the goals that I had. A lot of kids don't have those same things. There are people that can help them get those, and that's what we're trying to do. We want to work with kindergartners to eighth graders in Central Ohio doing mentorship programs, summer camps, after-school programs. Just trying to introduce kids to a bunch of different things."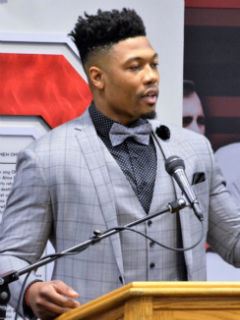 Outside of providing mentorship, what Perry is really hoping to do is help young people find passions and follow them, become leaders in those communities, and overcoming the obstacles that go along with that journey.
"One of three things that really stand out to me would be chasing and finding passions," he said of the goals for the JPFF. "I go into schools and ask kids what they're passionate about. A lot of times kids don't really know, and I think that comes from a lack of perspective, and not being able to see different things that you might become passionate about.
"The second thing you talk about is building community-minded leaders. We want people who will take pride in their communities, be leaders in their communities, and then be able to groom the next group of kids who are coming up behind them.
"And then the last thing we talk about is challenging adversity. Everybody deals with adversity and it's hard. If you don't have the proper mechanisms, you'll struggle through it. So, we just want to give young people mechanisms in school, and if they can deal with their adversity, we can help them overcome some of the struggles that are facing youngsters."
Perry has done a lot of the leg work to set the foundation up and get the ball rolling, but he's not doing it alone.
"My mom and dad are both on my board and they're highly involved," he explained. "I've been fortunate to meet a bunch of great people along my path. One of my greatest mentors growing up, who was a coach of mine for track and field, Johnnie Jackson, is on my board as well. Martha Campbell, who is an Ohio State alum and is always involved in the community, is on my board as well and has been very helpful. Then, a professor who I met when I was in school, Robert Bennett III, he's got really great connections, has worked with young people, and studies, for a living, some of the challenges these young people face. So those are my board members, but we also have the community involved in general and have a lot of people volunteering, which is extremely important. Our social capital is going to be more important than our monetary capital when it comes to this venture, just because when you look at what we want to achieve, we want to introduce our younger people to those that can help them, do interesting things for a living, and who have overcome some of the same things they are going through. So, from that standpoint, just getting people involved is huge for us."
Some of the people that are getting involved are his old coaches and support staff at Ohio State, as well as some of the current players.
"It's been big," Perry said about the football program's involvement. "First off, there's a lot of people that maybe you wouldn't think of that are huge assets and that can help you. Zach Swartz in the media department is one of those. He's compiled some clips from when I was at Ohio State, me speaking in the community, being around the team, and even some highlights on the field. That's been great because when I go into a school or have an event, I just turn that clip on [as an introduction], and it helps tie everything together. Coach Meyer was at my [opening] event. Having him at my event was big and allowing me to use their social media platform to talk about what we're going to do was really helpful. He's talked about getting his guys, his players, involved. Just from that aspect it's big, because obviously he's one of the biggest names in the state of Ohio, maybe even nationwide, so having him being able to promote us, and that trust level that we have through our great relationship, is big. And then, just having the support of the guys around the building. The strength coaches have expressed wanting to be involved. A lot of the players, I know those guys are community-minded, I've got a great relationship and trust with those guys, so I'm able to piggy-back off their brand a little bit to gain some exposure."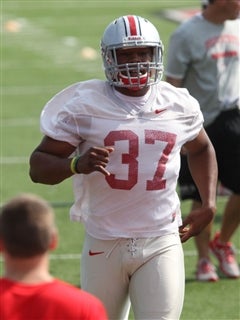 Speaking of Ohio State, his time with the program and participation in the Buckeyes' "off-the-field" experiences, such as Real Life Wednesdays and community service projects, helped prepare him to be able to make a dream become reality with this foundation.
"I think the biggest thing that I took away from those programs is, first off, if you've got something you want to go and do, go get it," he shared. "Number two, I think it's leveraging your brand, and leveraging social capital. And then, not being so shy. A big part of fundraising is that you've got to ask people for their time and money. I know that's a lot to ask, as it's hard for me to part with those things myself, especially if I'm not aware of a cause or if it's a new cause I don't know so much about. So, just being around Ohio State and what we've done there, I was able to be around a great network of people, but it also made me more comfortable to go out and do fundraising, to meet new people, and to build a brand. The knowledge and value I got out of that program, I can say I wouldn't be doing the same things I'm doing right now if it wasn't for the experiences I gained being in that program."
A lot of Perry's focus is on developing the foundation's efforts and starting to make an impact in the community, but he's still chasing down his dream of playing professional football.
"This is my baby and something I am involved with 100-percent," he said. "Obviously, I have the board, which is really helpful. But I'm still playing ball and still have some other aspirations that I'm dabbling in right now. In terms of the down time and free time that I have, though, this is what I'm putting my energy and efforts in to.
"I'm going to grind and chase the dream. I still think I have a ton left in the tank and it's definitely not over for me. But one passion, that we've highlighted already, is working with other people, and I don't think there's a better time to start this foundation than right now when I'm a player. I still have a bunch of resources to tap into and a bunch of opportunities for recognition, so it's a great pair from that aspect, and I'm hoping that we can ride this train a long, long, long time."
When it comes to his playing career, Perry provided an update of where things are heading into the upcoming season.
"I'm signed with the Colts right now to a futures deal," he stated. "If I make the 53-man roster, then I'll have a two-year deal with them. Right now, this is the business of the league. You go into training camp, you go into OTAs, and just grind. Then you get into the pre-season and you put some stuff up on tape, give it your all. You want to be on that 53-man roster, but my mindset is like a lot of other guys out there. There are 32 teams, and all it takes is 1 to love you. I hope it's the Colts, because I really like it there. I've been on the active roster a little bit and I like the locker room, the GM, and it's a great organization. But this business is tough and you can't be too picky, so you'll see me out here grinding, trying to make some splash plays this pre-season, and hopefully the rest is history."
As he waits for his opportunity to show the Colts and the rest of the league that he can bring value to an organization, he's spending a lot of time in familiar territory, at the Woody Hayes Athletic Center.
"I'm at the Woody three or four days a week," he said. "I like to work out there. You go in there and the people in the equipment room still take care of you. They wash your loop, you get laundry done. It's a free gym. They've got food every time you go in there. So I spend a lot of time there. It's always good to get back with the coaches, I've got great relationships with them. It's a new crop of players, so there's some unfamiliar faces, but you walk in there and its's a brotherhood. I've been getting to know those guys. I'm a Central Ohio guy, I live here in the off-season, so it's always nice to be able get back and have a connection with the guys in that building. I'm a Buckeye through and through."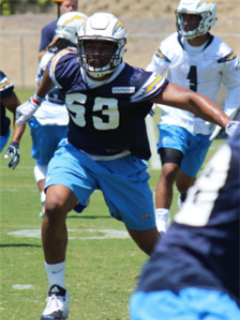 And while he's there, he's sharing some knowledge with the younger players, just as some former players did for him when he was with the Scarlet and Gray.
"Coach [Anthony] Schlegel was on staff, so he was always giving us tips and telling us about his playing days," Perry told Bucknuts. "One guy for us that was always around [outside of Schlegel] was Bobby Carpenter. It was always really cool spending time with him. He was a great player in college, first round pick in the league, and then he's a guy who also had ventures going off the field. He's involved in a lot of things, so to hear his experiences as a player, and then in his personal life outside of football, that was interesting. So, that's what I kind of do. I go in, hang out with those guys, and we talk about life, personal things, and ball as well. All of those guys want to be the best that they can be. They all have aspirations of playing professionally and winning championships. We talk about what it takes to do that, the attention to detail, that aspect of always working. Those guys seem to cling onto it really well, so I'm excited for them [this season]."
He's also been taking the chance to watch this year's Ohio State team, and is excited about the potential for the 2018 Buckeyes.
"There's a lot of competition," he stated. "This spring, it's really hard to tell what the team is going to look like. Spring is always hard to tell because you're not always padded up, not hitting all the time, and you're throwing the ball a lot. Just from that aspect, it's a little bit watered down, but there's some great competition this year. Look in the secondary, linebacker room, quarterback, there's competition going on.
"At quarterback you have three guys who can really play. It seems like a lot of people are thinking it's going to be Dwayne [Haskins] and Tate [Martell] (on the roster), but you look at Joe Burrow and you have to love his mentality. He's a competitor and he's not just going to lay down and give it away. He's been spinning the ball really well in practice. I really think there's three viable guys right there.
"The wide receivers have been developing, which is great.
"On the D-line, you have a couple of guys you need to replace at end, some really good guys leave there, but then you have Chase Young, who is good, Coop [Jonathon Cooper], who is good, now you have Jashon [Cornell] outside, and I think he's going to do well. Those guys are developing.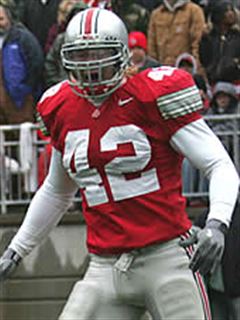 "Tuf [Borland] getting hurt at linebacker is going to hurt. Hopefully they get him back as soon as possible, but you've got J-Hill, Justin Hilliard, who is doing a great job this spring. He goes really hard and he's making plays. I was just talking to him, and he's one of those guys who just wants to sit down and watch film, just wants to learn football, which is great. Then you've got Baron [Browning], who is going to be a great player. Keandre [Jones] is doing a great job. Pete [Werner] is doing fantastic. You look at the guys in that room, and they're going to be great.
"In the secondary you have some cornerbacks that can really play. Safety is going to be a position with competition, but those guys are all really good players and they'll be on the field, whether it's defense or special teams.
"It's going to be exciting to see. It's a new look and some of it is hard to tell right now, but I think it's going to be one of the more talented teams on the field come this fall."
Finally, with all of the new faces in the line-up for OSU this coming year, it is a bit similar to the 2014 team Perry played on that went on to win a championship. The linebacker sees parallels between that squad and this year's.
"The make-up of the roster, you see a lot of similarities there, especially with the battles in the spring," he responded when asked. "I think one of the things that is a separator, and this is going to benefit the guys a lot, is that the coaching staff has already been through that scenario before. In 2014 they saw the hiccups of what worked and what didn't. I think the preparedness level is slightly higher, because they are making sure not to make the same mistakes twice. These guys have a real opportunity to make a big splash this season."